Fred Dervin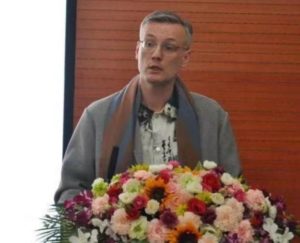 Fred Dervin is Professor of Multicultural Education at the University of Helsinki (Finland). He is Director of the TENSION research group (diversities and interculturality in education) and Vice-Director of the SEDUCE doctoral school at Helsinki (Society, culture and education). Dervin also holds several professorships in Australia, Canada, China, Luxembourg, Malaysia and Sweden. Prof. Dervin specializes in intercultural education, the sociology of multiculturalism and student and academic mobility. He has widely published in international journals on identity, the 'intercultural' and mobility/migration (over 100 articles and 50 books). Dervin is one of the most influential scholars and critical voices on intercultural communication education in Europe. 
Laurence Romani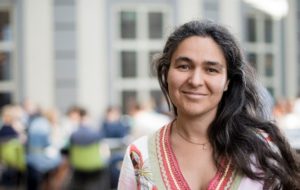 Laurence Romani is Associate Professor at the Stockholm School of Economics (Sweden). Her work focuses on issues of representation and interaction with the cultural Other in respectful and enriching ways. She considers contributions from critical management, feminist and postcolonial organization studies to further cross-cultural management research and teaching. She has published articles in journals such as Organization, Organizational Research Methods, Journal of Business Ethics and the International Journal of Cross-Cultural Management and multiple book chapters in international handbooks and edited volumes. She works on the promotion of critical cross-cultural management studies with the organization of conference tracks (CMS, EGOS), editorial work (Journal of Business Ethics) and edited volumes such as Cases in Critical Cross-Cultural Management: An Intersectional Approach to Culture (Routledge) co-edited with Jasmin Mahadevan and Henriett Primecz or the Sage Handbook of Contemporary Cross-Cultural Management with Betina Szkudlarek, Dan Caprar and Joyce Osland. 
Tania Ogay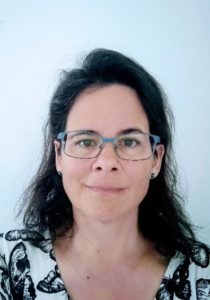 Tania Ogay is Professor of Anthropology of Education at the University of Fribourg (Switzerland). Her research and teaching interests focus on intercultural communication in education and training contexts as well as on the intercultural training of professionals. In recent years, her research activities have focused on the relations between schools and families in contexts of cultural diversity. She is currently carrying out ethnographic research within a cantonal school administration, with the aim of understanding how school managers think about the relationship between school and families. 
Vincent Latour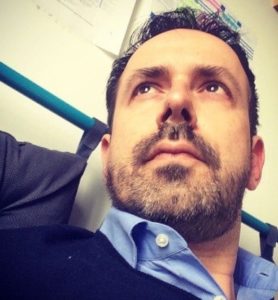 Vincent Latour is Professor of contemporary British studies at Toulouse Jean Jaurès University (CAS, EA 801). His research focuses on Franco-British and wider European comparative studies, with particular emphasis on immigration, diversity and minority communities.  Latour has authored or co-authored a number of comparative publications such as Le Royaume-Uni et la France au test de l'immigration et à l'épreuve de l'intégration, 1930-2012 (Presses Universitaires de Bordeaux, 2014) ; « Converging at last? France, Britain and their minorities », in Tariq Modood & Gino Raymond, The Construction of National Identities (Palgrave Macmillan, 2007); « The Sarkozy Years: Attempting to Define a New Paradigm for Diversity Governance in France », in The Sarkozy Presidency: Breaking the Mould?, edited by Gino Raymond (Palgrave Macmillan, 2013); « The Securitisation of British Multiculturalism », in The Politics of Ethnic Diversity in the British Isles, edited by Romain Garbaye and Pauline Schnapper (Palgrave Macmillan, 2014) or more recently,  « Framing and Legitimising Discriminatory Immigration Policies : A Cross-Channel Survey (1948-1970) » (co-authored with Catherine Puzzo), in Windrush (1948) and Rivers of blood (1968): Legacy and Assessment, edited by Trevor Harris (Routledge, 2020).   He is co-director of Toulouse Jean Jaurès University-based MiDib (Migration and Diversity in the British Isles), an international research network (Groupement d'intérêt scientifique), launched in 2020.  
Gavan Titley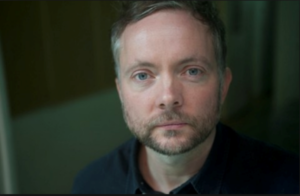 Gavan Titley is Senior Lecturer in Media Studies at Maynooth University (Ireland). His research interests are in the politics of race, racism and multiculturalism in European politics, freedom of speech and ideas of 'hate speech' in digital media environments, the future of public service media, and the integration of social theory to media theory. He is also a Docent in Media and Communications at the Swedish School of Social Sciences, University of Helsinki. His most recent books are Racism and Media (Sage Publications) that came out in summer 2019 and Is Free Speech Racist? which will be published summer 2020 by Polity Press in their Debating Race series.