PRESENTATION OF THE COMPANY
GenXPro is specialized in Next-Generation-Sequencing (NGS) based analysis and bioinformatics. Founded in 2005, we have developed a broad spectrum of techniques and methods based on NGS and provide a full service, including bioinformatics statistical analyses and presentation of the data. Our service portfolio also includes metagenomics and metatranscriptomics. In 2008 we have invented the "TrueQuant" method, which is based on barcoding each DNA-molecule prior to PCR amplification. As each barcode-template combination is statistically unique, PCR-duplicates can be identified and eliminated from the dataset to prevent PCR-bias. Our customers are from all fields of life sciences but mainly from agro- and medical institutions and companies worldwide. Recently, we are concentrating our efforts to offer services for precision medicine in cancer treatment. This year we have launched a transcriptome sequencing kit based on our TrueQuant method for high resolution gene expression analysis and low-bias data called "MACE" (Massive Analysis of cDNA Ends).
Website: http://genxpro.info/about_us/
ROLE IN THE PROJECT
Sub-project 10: Development of bioinformatics tools for the analysis of MACE data
Sub-project 11: Development of innovative tools for rapid phenotypic characterisation of intraspecific diversity
STAFF INVOLVED
  Björn ROTTER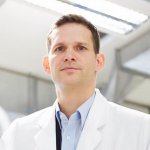 Education
2000-2004: PhD. Thesis at the "Institut national de la santé et de la recherche médicale"(INSERM), the French national institute for medical research, Hôpital Bichat and the Université Paris VII in Paris, France, under Dr. Marie-Christine Lecomte, about "Functional analyses of the central region of alphaII-spectrin".

1997-2000: Studies of Biology at the J.W.Goethe Universität of Frankfurt and Master Theses at the Institut Nationale de la Recherche Agronomique (INRA) at Montpellier, France about "QTL analysis for drought tolerance in Barley" under Dr. Dominique This and Dr. Kurt Weising.

1995-1996: External year at the "College of New Jersey", Trenton, USA.
1993-1995: Studies of Biology and Intermediate Exams at the J.W.Goethe Universität of Frankfurt.
Professional experience
Since 2005:
Co-founder of GenXPro GmbH, Chief Scientific Officer. In 2008, invention of the "TrueQuant" method for the elimination of PCR-bias in NGS-data. In 2009, development of the "MACE" Technique ("Massive Analysis of cDNA Ends") in combination with TrueQuant. Besides the scouting, development and adaptation of new techniques, a part of my work consists of organization and presentation of our company, customer consulting as well as business development and marketing as part of the management board. Currently I am involved in the adaptation of single-cell sequencing, high-throughput sample preparation methods and the development of a bioinformatics pipeline for precision medicine in different tumors.
Publications:
Contact: rotter@genxpro.de
See the others partners beneficiaries
This project has received funding from the European Union's Horizon 2020 research and innovation programme under the Marie Sklodowska Curie grant agreement n° 641984