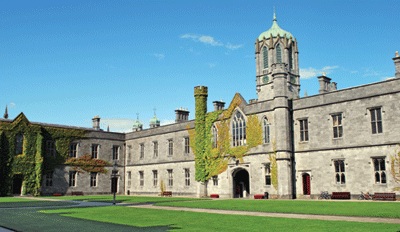 BACTERIAL STRESS RESPONSE GROUP
The research focus in my group is on the molecular mechanisms that food-borne bacterial pathogens use to sense and respond to harsh conditions in their environment. Pathogens encounter major physicochemical changes as they transition from food into the host, particularly in relation to pH, osmolarity, oxygen concentration, light and temperature. Understanding how pathogenic bacteria detect and respond to these changes is critical if we are to devise sensible strategies to prevent their entry into the food chain and to prevent infections from arising in the human population. In my laboratory we study two important food-borne pathogens, Listeria monocytogenes and Escherichia coli. Current projects on L. monocytogenes are addressing the role of an alternative sigma factor called SigmaB in sensing stress and regulating the appropriate transcriptional response. We are also examining the influence of visible light on L. monocytogenes, including both the mechanism of sensing light and the response generated. Another project is investigating the response to this pathogen to low pH and in particular the role of glutamate decarboxylation in surviving the transition into the host. Projects on E. coli are addressing the role of the RpoS-mediated stress response in allowing adaptation to non-host environments, in particular soil environments. This is significant because transmission to the food and water chain can be significantly enhanced if strains adapt to long-term survival in non-host environments. Together these projects are seeking to identify novel Achilles heels in these pathogens with a view to mitigating their impact on human health.
Website : http://www.nuigalway.ie/microbiology/cpoblab/
Website of the University: http://www.nuigalway.ie/
ROLE IN THE PROJECT
Sub-project 4: Role of σB regulon of L. monotogenes in environmental stress resistance
Sub-project 8: Investigation of interconnections between AgrA and σB regulons
STAFF INVOLVED
Conor O'BYRNE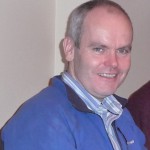 Education
2007- 2010: Postgraduate Diploma in Academic Practice, National University of Ireland Galway.

1990 – 1994: PhD Degree, Biochemistry Department, University of Dundee, Scotland. The role of DNA topology in the transcriptional regulation of the his and spv operons of Salmonella typhimurium. Supervised by Professor Charles J. Dorman.

1986 – 1990: Primary Degree, Microbiology (BSc Honours, 2-1), University College Cork, Ireland.
Professional and teaching experience
2009-present:
Vice Dean for Internationalisation, College of Science, National University of Ireland Galway, Ireland.

2004 – present:
Lecturer, above the bar, Microbiology, School of Natural Sciences, National University of Ireland Galway, Ireland.

February 2002 – 2004:
Lecturer, below the bar, Department of Microbiology, National University of Ireland Galway, Ireland.

2000 – 2002:
University Lecturer, Department of Molecular and Cell Biology, Institute of Medical Sciences, University of Aberdeen, Scotland.

1997 – 2000:
Senior Postdoctoral Fellow, Department of Molecular and Cell Biology, Institute of Medical Sciences, University of Aberdeen, Scotland.

1994 – 1997:
Postdoctoral Scientist, Microbiology Department, Colworth Laboratory, Unilever Research, Bedfordshire, England.
Research Interests
Our research focuses on the human bacterial pathogen Listeria monocytogenes.This Gram-positive bacterium is found widely in the environment and is associated with sporadic outbreaks of food-borne disease. Though national infection rates are generally low, the mortality rate among infected individuals is high, typically around 20-30%. The organism is a facultative intracellular pathogen, capable of invading and living within cells of the human host. It is extremely good at making the transition between the free-living and host-associated states, an attribute that requires effective responses to the dramatic changes in the environment that occur during this transition. It is these responses that are now the main research interest of our group.
Publications: List of recent publications
Contact: conor.obyrne@nuigalway.ie
See the others partners beneficiaries
This project has received funding from the European Union's Horizon 2020 research and innovation programme under the Marie Sklodowska Curie grant agreement n° 641984