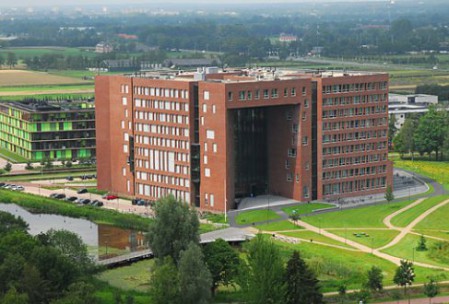 LABORATORY OF FOOD MICROBIOLOGY
In order to control food safety and quality from primary production to consumption, solid knowledge of Food Microbiology is necessary. In Food Microbiology both positive (fermentation) and negative aspects (spoilage, disease) of micro-organisms are studied. Except for longer shelf life and better taste of fermented products (e.g. yogurt, salami, beer, tempeh), positive health effects of micro-organisms (e.g. improved digestibility, breaking down harmful components) are topics of research. For better understanding the behaviour of spoilage organisms and pathogens, especially under stress conditions, physiology and genetics are indispensable.
Moreover, to prevent contamination with microorganisms, good manufacturing practices (including personal hygiene) and the principles of cleaning and disinfection are included in this discipline. All this knowledge of micro-organisms, together with data about their presence in food products and in the environment, make it possible to develop models for their behaviour. These models may be used to predict shelf life and safety of food products and can be used in quantitative risk assessments.
Website : Laboraroty of Food Microbiology
Website of the University: http://www.wageningenur.nl/en.htm
ROLE IN THE PROJECT
Sub-project 6: Biodiversity and transmission of L. monocytogenes in the food chain
STAFF INVOLVED
Tjakko ABEE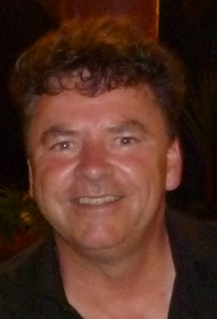 Education
Tjakko Abee obtained his PhD degree in Mathematics and Natural Sciences at Groningen University
Professional and teaching experience
Since 2005:
Full professor (personal chair) of Food Microbiology at Wageningen University
He has acted as the (co) promoter of 26 doctors and is currently involved in PhD projects that focus on various aspects of starter bacteria and yeasts, spoilage bacteria and pathogen genetics, ecology, physiology, evolution and virulence. He has acted in organizing committees of (inter)national symposia and acts as a reviewer for a large number of peer-reviewed journals. He has published over 225 papers in peer-reviewed journals according to WoS (number of citations 8117) and an H-index of 55. Also, he is co-inventor on 2 patent (application)s.
Research Interests
His research is focused on the (functional) genomics and eco-physiology of food-related micro-organisms including starter and spoilage bacteria, and food-borne pathogens. Main research areas include functional genomics, microbial ecology and physiology, minimal processing and fermentation. Microbial behavior is studied at population level and at single cell level using multiparameter flow cytometry and high capacity cell sorting in 384 wells plates.
Contact: tjakko.abee@wur.nl
Publications: http://www.ncbi.nlm.nih.gov/pubmed/?term=abee+t
See the others partners beneficiaries
This project has received funding from the European Union's Horizon 2020 research and innovation programme under the Marie Sklodowska Curie grant agreement n° 641984