PRESENTATION OF THE SUB-PROJECT 1
Investigation of the adaptive strategies of L. monocytogenes in soil/plants mesocosms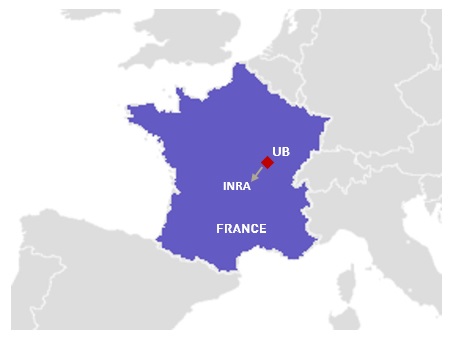 HOST INSTITUTION AND SUPERVISOR:

University of Burgundy, Dr. Pascal PIVETEAU (more details)
OBJECTIVES:
The project will focus on adaptation of L. monocytogenes EGD-e to soil and plant rhizosphere. Transcriptomes during adaptation to the soil and to plant rhizosphere will be compared. Similarly, transcriptomes will be compared in the presence and absence of microbial community (soil versus g-irradiated soil). We will identify putative regulated proteins (proteomic). Mutagenesis will be implemented on selected targets in order to explore the mechanisms involved in the sensing of the environment and to characterise the phenotype of the deletion mutants in the defined environments.
EXPECTED RESULTS:
Global transcriptomic response during adaptation to soil and plant roots. Characterisation of the response to soil microbiote. Determination of TSS. Identification of proteins critical for survival in this habitat. Evaluation of the role of the soil biotic environment on the behaviour of L. monocytogenes
SECONDMENTS:
INRA UR454 (more details)
DURATION OF THE RECRUITMENT :
 21 months
PRESENTATION OF THE FELLOW
Angela Rocio ORTIZ CAMARGO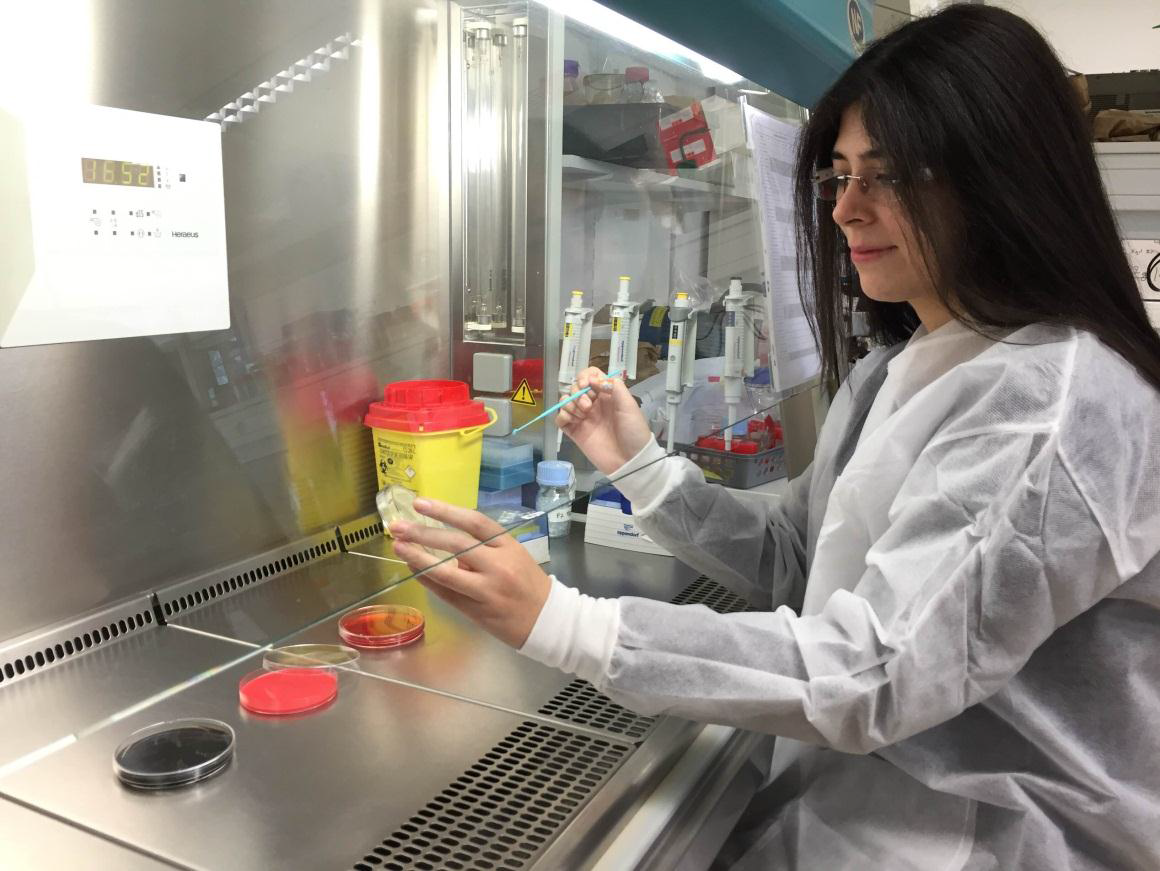 MY PREVIOUS TRAINING AND EXPERIENCE:
I was born in Colombia where I obtain a double bachelor degree in Industrial Microbiology and Agricultural and Veterinary Microbiology. For my bachelor degree I carried out an internship in the institute of biomedical sciences of the University of Sao Paulo in Brazil, where I had the opportunity to work in a project related to the evaluation of the potential of Burkholderia sacchari to produce the biodegradable biopolymer poli (3-hidroxibutirato-co-3-hidroxiexanoato). For my bachelor thesis I worked on a project based on the evaluation of the probiotic capacity of Saccharomyces cerevisiae, after it my interest in food microbiology increased. Therefore I did a master degree in food safety at the University of Wageningen in the Netherlands. I had the opportunity to carry out two master thesis, one titled: Diet optimization and protective effect of Lactobacillus johnsonii La1 in a Salmonella infection mouse model; and the second titled: Performance of Listeria monocytogenes LO28 and stable acid resistant variants in single and mixed cultures biofilms with Lactobacillus plantarum WCFS1. This last one, made me realize the importance of this food pathogen in the food chain. My interest in this bacterium has led me here to Dijon-France, where I am currently doing my doctorial project in the Investigation of the adaptive strategies of L. monocytogenes in soil/plants mesocosms at the University of Burgundy.
WHY I WANTED TO JOIN THE PROJECT :
I wanted to join this project because as I mention before, my interest in Listeria monocytogenes grew after I studied my master degree. It has been my goal to pursue a doctoral degree since after I started my bachelor program, when I realized that I was deeply interested in research and in the academic life. Thus, I decided to apply for this project where I could combine my interest in food microbiology and my background in agricultural and soil microbiology.
ABOUT MY RESEARCH PROJECT :
This project interested me for several reasons, mainly because it is important to establish why Listeria monocytogenes can survive and remain in soil and from there pass to food products that ultimately reach the consumers. Secondly, how these survival mechanism can be related to its survival in other environments. And finally the novelty of the data that will be obtained, since there are no many studies based on Listeria in soil.To decipher the survival strategies of L. monocytogenes in soil/plants mesocosms, I will investigate the genes that are expressed by this bacterium in different conditions such as the presence of plants, other bacteria populations and several environmental conditions. From this point I will try to obtain data on the proteins that are synthetized from the expression of these genes; and finally I will study the relationship of these genes with the pathogenicity of Listeria in an animal model.
OTHERS INTERESTS:

Outside the lab, I like to spend time with my family and friends; and share normal activities such as watching a movie or simply take a walk to enjoy a day with nice weather.
This project has received funding from the European Union's Horizon 2020 research and innovation programme under the Marie Sklodowska Curie grant agreement n° 641984