PRESENTATION OF THE SUB-PROJECT 11
Development of innovative tools for rapid phenotypic characterisation of intraspecific diversity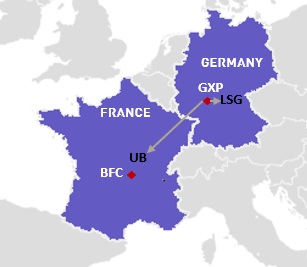 HOST INSTITUTION AND SUPERVISORS:
Biofilm Control , Dr. Thierry BERNARDI (more details) and GenXPRO, Dr. Björn ROTTER (more details) (Joint supervision)
OBJECTIVES:
This project will develop an assay to test biofilm phenotype in a large array of food processing-related environmental conditions (salt, acides, disinfectants, preservatives) in BFC facilities. He will be in charge of the development and validation of the in silico virulence assay. Transcript targets will be selected and tested by qPCR in GXP premises. In the process of validation, virulence results of several strains collected in the humanised mouse model (ESR6 secondment UCC) will be compared with the in silico analysis. Validation of the assay with the Proton semi conductor sequencer will be done during a secondment in the company ThermoFischer Scientific. Once these innovative tools will be validated, intraspecific phenotypic diversity (biofilm and virulence) of the network collection of isolates will be assessed with these tools. The strain collection includes isolates from food, processing environments, outdoor environments and human cases. Genotypic diversity will be assessed under the supervision of GenXPro.
EXPECTED RESULTS:
Adaptation of the BioFilm Ring test®  to test food processing environmental conditions. Development of the innovative in silico virulence assay surrogate to animal models. Diversity results will inform stakeholders on the level of health hazard according to the strain. This in turn will help secure food safety all along the shelf life of foodstuff.
SECONDMENTS:
University of Burgundy (more details) ThermoFisher Scientific (more details)
DURATION OF THE RECRUITMENT :
36 months
PRESENTATION OF THE FELLOW
Bohyung LEE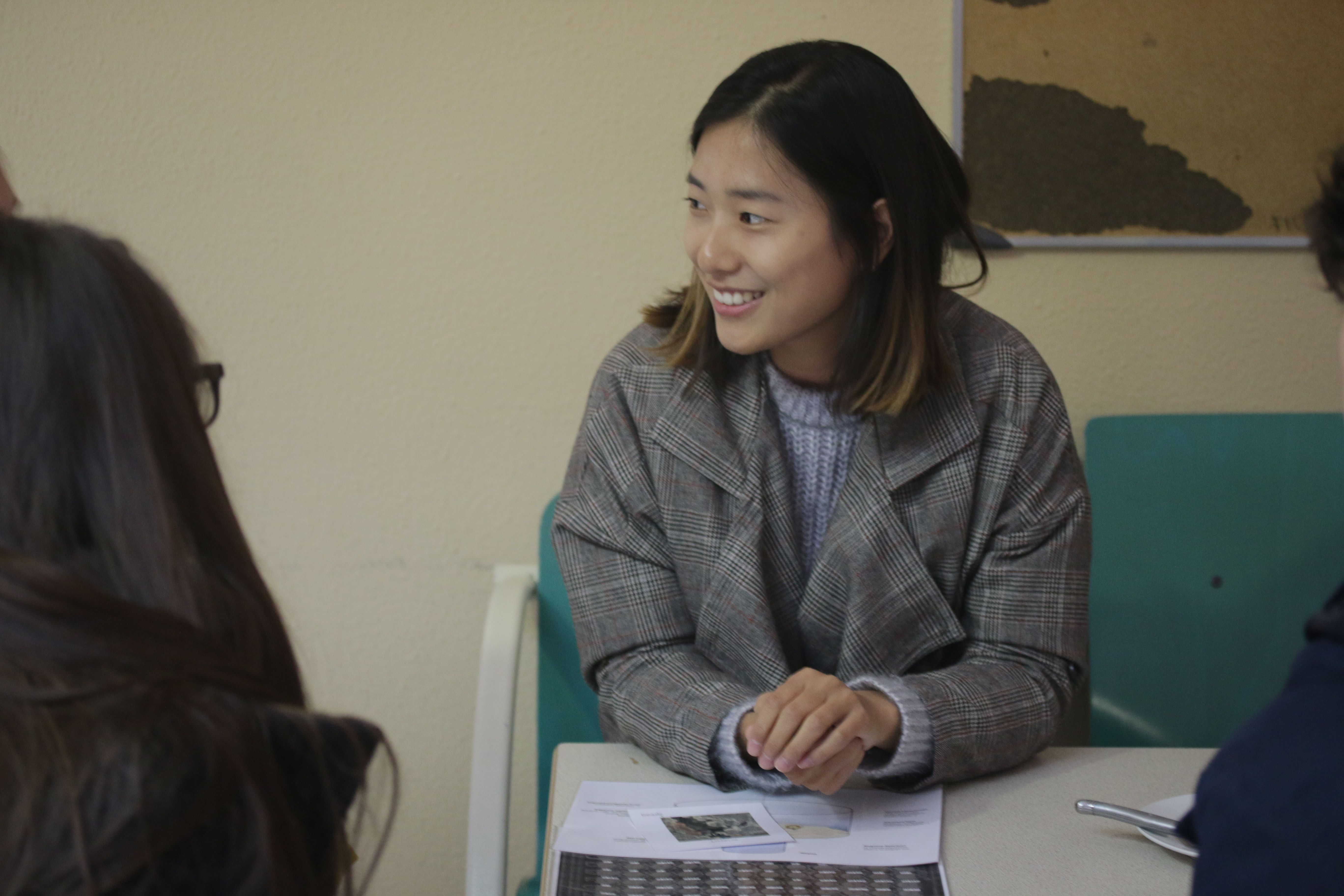 MY PREVIOUS TRAINING AND EXPERIENCE:
I am from South Korea and I am 29 years old. I have studied Veterinary medicine for 8.5 years and became a veterinarian in 2012. I was previously engaged in three different laboratories before I join this project; veterinary toxicopathology, veterinary pharmacology, and laboratory of lung and heart diseases. I have acquired different skills and knowledge during the study in these laboratories and I am preparing to be a microbiologist with my broad background in biology at the moment.
I have done several externships during my study for example, at a quarantine agency at Incheon international airport, a branch of bioengineering entrepreneur in USA and an animal vaccine company in Korea. I found it very interesting and profitable to play a role in a team in order to accomplish a bigger and common goal of a whole organization. I expect that the LIST_MAPS will be another great synergic organization that will bring a fruitful outcome not only for the individual participants but also for all our society.
WHY I WANTED TO JOIN THE PROJECT :
I want to work on zoonotic diseases in order that I can contribute to improving public health as a veterinarian. This PhD program offers me exactly what I love such as working in science and making progress towards the better control of the disease, in this case, caused by L. monocytogenes. My project is especially interesting for me since I desire to expand the laboratory results into the field where all our life is dependent on. I will be working at Biofilm Control in Saint-Beauzire, France for the first 1.5 years and be able to understand better about the effect of food processing environment on biofilm formation of L. monocytogenes. The following 1.5 years will be at GenXPRO in Frankfurt, Germany for genotyping of virulence strains in accordance with the biofilm phenotypes.
ABOUT MY RESEARCH PROJECT :
My project will help us understand the relationship of L. monocytogenes and food processing environment where L. monocytogenes hold the most threat to food products. I will perform Biofilm Ring Test® in various conditions to analyze under what circumstances L. monocytogenes can form biofilm more easily, furthermore I will try various chemicals or enzymes to verify the efficiency of them on biofilm eradication.
After the development and validation of in silico assay, I will target specific mRNAs in order to estimate the virulence potential of strains of L. monocytogenes. The transcript targets will be tested by qPCR in GenXPRO premises. Also, with the in silico virulence assay, we will be able to compare the results of other projects and validate them.
OTHERS INTERESTS:
I love hiking in forests and woods on weekends. Being surrounded by nature and fresh air brings me positive energy and re-vitalize me. I should say I am a quite good eater and enjoy very much eating. In other words, I love food and especially exotic food. In the end, the two things I love most are so popular where I live right now (Puy de dome, France), so I am more than happy these days.
CONTACT :
This project has received funding from the European Union's Horizon 2020 research and innovation programme under the Marie Sklodowska Curie grant agreement n° 641984