PRESENTATION OF THE SUB-PROJECT 10
Development of bioinformatic tools for the analysis of MACE
HOST INSTITUTION AND SUPERVISOR:

GenXPro, Dr. Björn ROTTER (more details)
OBJECTIVES:
This project will be in charge of standardising pipelines that will be used for RNA-seq and MACE analyses by all the participants. It will be involved in performing next generation sequencing to characterise environmental adaptation. A single pipeline to analyse listerial transcriptomic and proteomic data will be developed and implemented by each partner for the sake of uniformity of all the data produced within List_MAPS. The project will be involved in the interpretation of transcriptomic and proteomic data for which pathway analyses and good data visualization will be required. A cytoscape app will be developped as visualization tool.
EXPECTED RESULTS:
MACE analysis pipeline. Database. Transcriptome comparisons in selected habitats. Data visualization tool.
SECONDMENTS:
INRA MaIAGE (more details)
DURATION OF THE RECRUITMENT :
24 months
PRESENTATION OF THE FELLOW
Ignasi FERRER LLUÍS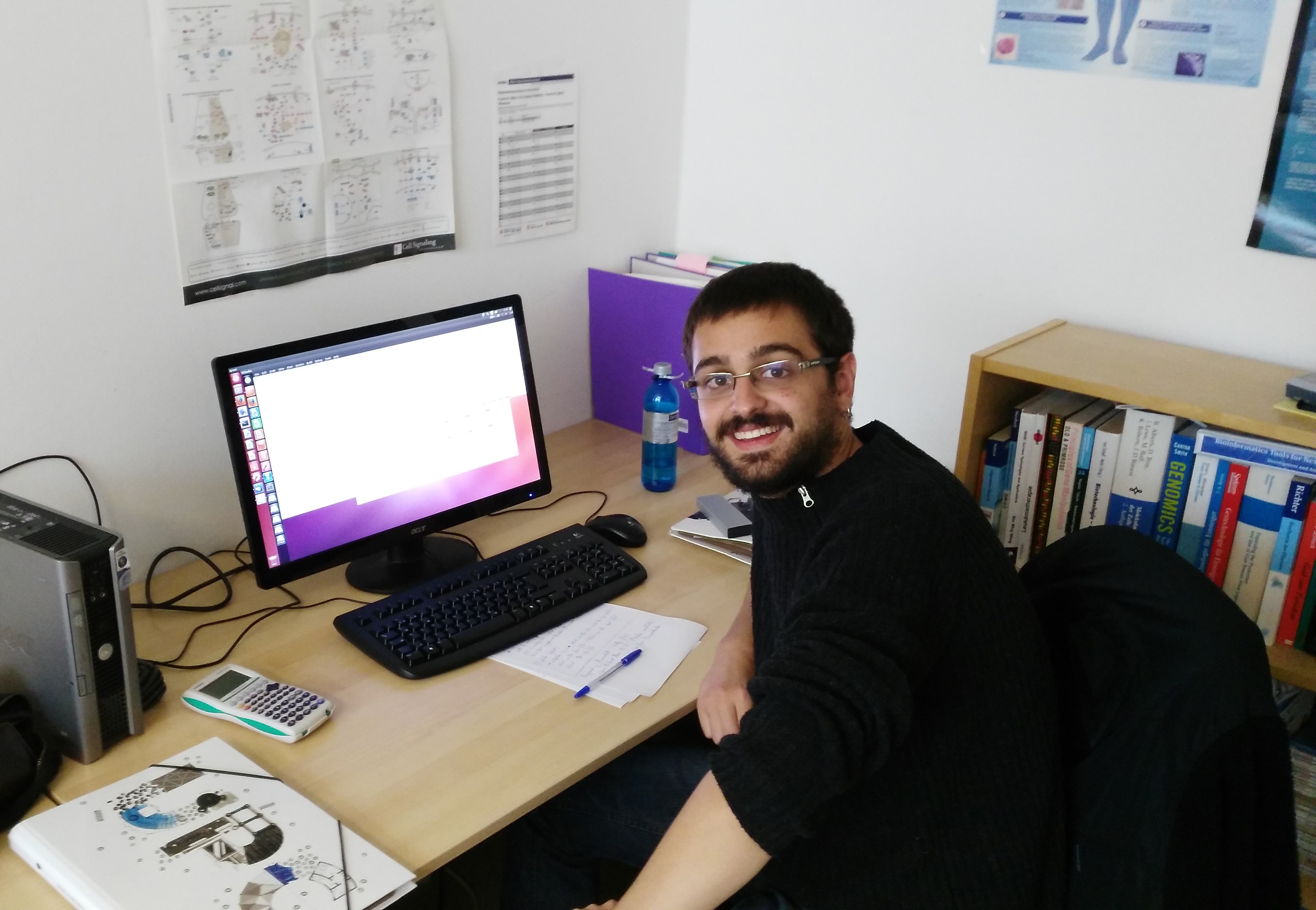 MY PREVIOUS TRAINING AND EXPERIENCE:
I'm Ignasi Ferrer lluis, I'm 23 years old and I come from Girona, Catalunya. I have studied biomedical engineering at the Universitat Politècnica de Catalunya (UPC) and carried on finishing with my master degree at both Universitat de Barcelona (UB) and Universitat Politècnica de Catalunya (UPC). During my studies I have collaborated in different biomedical research groups, such as the signal processing department at the biomedical engineering institute of Catalunya (IBEC), the Research center of biomedical engineering (CREB) or the magnetic resonance investigation department at Valld'Hebron hospital, as well as studied abroad for 6 months to improve my skills and learn about other cultures and working habits.
WHY I WANTED TO JOIN THE PROJECT :
The reason why I wanted to join the project is that I find it a very good opportunity to develop and improve my skills in the bioinformatics field. Furthermore I find this project to be really exciting, as it focuses on understanding the different adaptation mechanisms in different environments for the bacteria Listeria monocytogenes, which nowadays is in the EU the leading cause of mortality and food recalls due to foodborne pathogens. For improving and developing my bioinformatics skills I have been recruited at GenXPRO GmbH, a German company located in Frankfurt which focuses, and has lots of expertise, in bioinformatics for the analyses of transcriptomes, genomes and epigenomes.
ABOUT MY RESEARCH PROJECT :
My research activities are mainly focused on data interpretation and representation. In this way, I will define the data schema of the different experiments carried out during the project, proceed to fill the schema with information obtained from the samples provided from the different partners of the project, and provide graphical tools for analyzing and better understanding the information gathered. The main difficulty is coding all the required scripts for making all these applications be available online through the GENXPRO website and to design the software in a convenient to use fashion.
OTHERS INTERESTS:
My hobbies are travelling, doing some sport, preferably team sports such as basketball or football, and watch TV series and movies. I really enjoy gathering with my friends for doing any of my hobbies.
CONTACT :
This project has received funding from the European Union's Horizon 2020 research and innovation programme under the Marie Sklodowska Curie grant agreement n° 641984