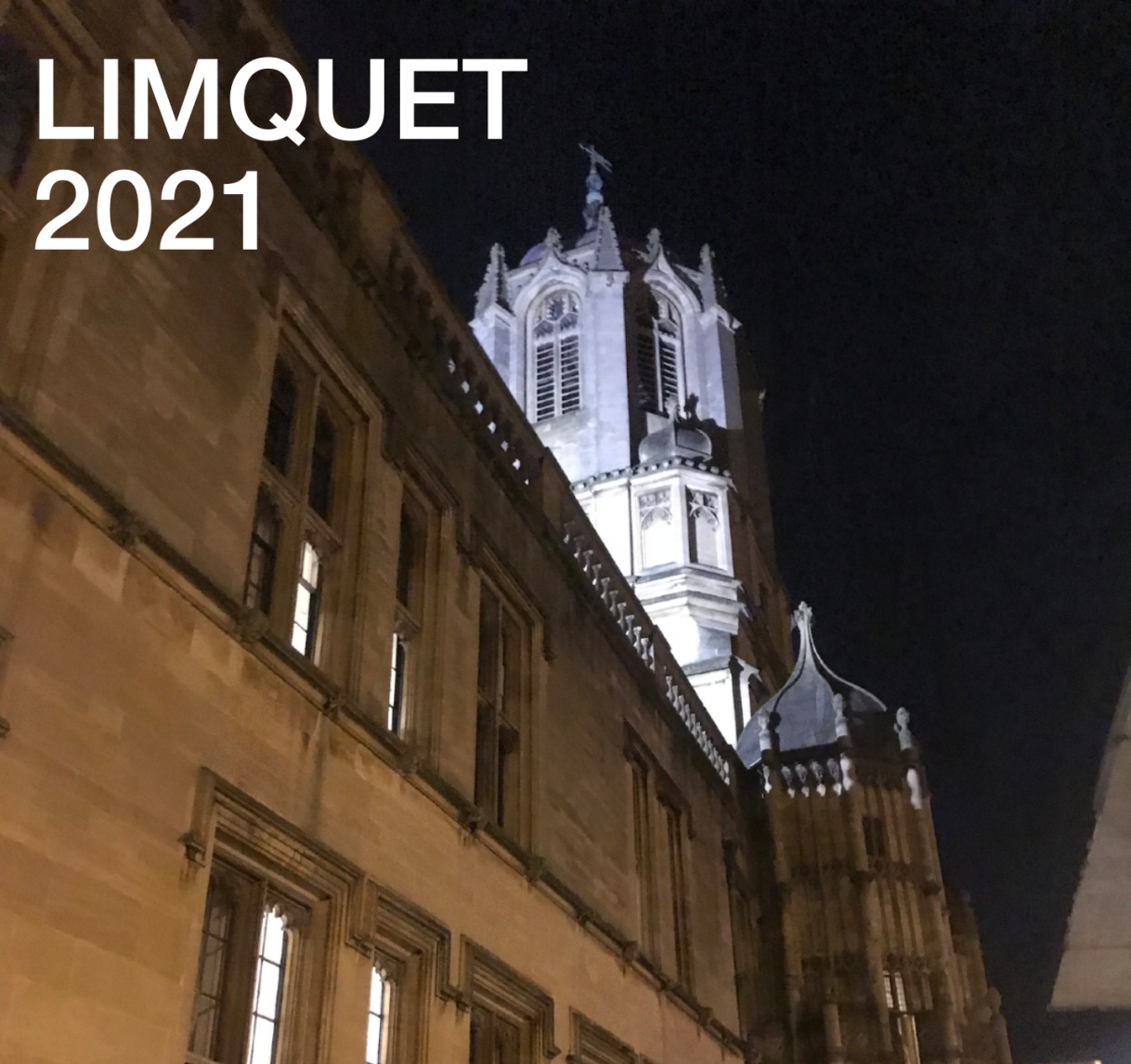 Welcome to the webpage of the International Conference and Workshop
LIMQUET 2021
Light-Matter Interfaces for
Quantum Enhanced Technologies
The conference was held at Christ Church, Oxford, United Kingdom (an inspiring 500-year old Oxford college in the heart of the city), during 19. September (arrival and welcome) – 23. September 2021 (student workshop and departure in the late afternoon).
Conference talks and poster presentations were given from 20-22 September. This was followed by a series of shorter presentations given by the Early-State Researchers of the LIMQUET project on Thursday, 23 September.
Focus of the conference is the quantum interfacing of light and matter, new concepts and developments and applications in modern quantum technologies. The meeting provided the opportunity for leading scientists and younger researchers to meet for discussions on the most recent developments in the field of Quantum Optics and related applications in quantum technologies.
Invited Speakers
Francisco Garcia Vidal, University of Madrid
Jean-Jacques Greffet, University Paris-Saclay
Brahim Lounis, University of Bordeaux
Jean-Pierre Hermier, University of Versailles Saint-Quentin-en-Yvelines
Jakob Reichel, ENS Paris
Michael Vanner, Imperial College London
Robert Nyman, Imperial College London
Mete Atatüre, University of Cambridge
Gerhard Rempe, Max-Planck Institute of Quantum Optics
Dieter Meschede, University of Bonn
Tracy Northup, University of Innsbruck
Jürgen Eschner, University of Saarbrücken
Giovanna Morigi, University of Saarbrücken
Christoph Becher, University of Saarbrücken
Almut Beige, University of Leeds

Morgan Mitchell, ICFO
Hugues de Riedmatten, ICFO
Thomas W. Ebbesen, University of Strasbourg
Jon Goldwin, University of Birmingham
Arno Rauschenbeutel, HU Berlin

Stefanie Barz, University of Stuttgart
Charles S. Adams, University of Durham
Robert Taylor, University of Oxford
Jason Smith, University of Oxford
John Dudley, University of Franche-Comté
Program
The program of the Conference can be found here.
News & Information
The Conference and Workshop was held in an hybrid form, with both on-site and online speakers and audience.

The conference diner took place on the evening of the 22 September in Christ Church's large dining hall.