---
---
2019 – 2021
---
---
Rielle Corpuz
The Philippines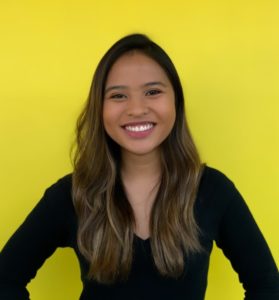 « After working in Europe for around 2 years, I realized that I wanted to pursue graduate studies. I saw ICM and thought that it was the perfect degree for me to broaden my horizon and enhance my knowledge on interculturality and diversity. I believe that it's a good stepping stone for my professional goals since I want to work in an international company in the future. »
About Rielle: During my undergrad in the Philippines, I had the chance to go on two exchanges abroad and work for an international organization. I really enjoyed working in an intercultural environment, so after getting my degree in Communication, I applied for my first job as a Language and Culture Assistant in Spain. It was life-changing and I really enjoyed my experience working with people from different cultures. I really enjoy meeting  people from different walks of life. I find it very interesting to share experiences and stories. In my free time, I love traveling and going to the beach.
---
Agapi Kouroupaki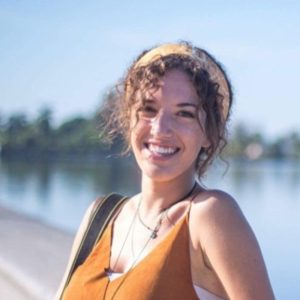 Greece
« I always try to be part of multicultural environments and this is one of the reasons why I chose ICM. Through its multicultural structure and syllabus, I am given the chance to broaden my horizons, get valuable knowledge in the field of intercultural management as well as gain hands-on experience. What makes it unique is its people and the students that come together from various parts of the globe to exchange knowledge and opinions. Every day has something new and interesting to offer and add on my personal and professional evolution. I am grateful for being here! »
About Agapi: I did my Bachelor's in International and European studies, in the direction of diplomacy. Before joining ICM I volunteered several times in NGOs in Greece and worked with refugees which was a life-altering experience. I also did an internship in Serbia and worked in tourism all my summers since 2013.
---
Qi Meng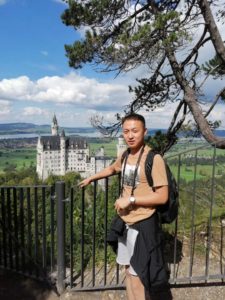 People's Republic of China
« The reason I chose this program is because during my prior job I met a lot of difficulties to communicate and manage local employees. I hope this program can help me to build my personal skills in order to work in an international company better. »
About Meng: My name is Qi Meng. I'm a marketing graduate of Lanzhou Jiaotong University. And I got my bachelor degree in management in June 2017. After I graduated from my university, I had been working as a marketing manager in China Gansu International Corporation for Economic and Technical Cooperation in Ghana for about 1 year.
---
Romée Jager
The Netherlands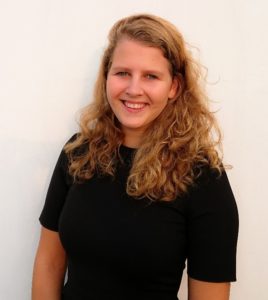 « After finishing my studies of International Business and Management in the Netherlands, I wanted to extend my intercultural experiences. Therefore, I was searching for a Master abroad which was more focused on intercultural interactions. ICM provides a different perspective on the things I have been studying before, it extends my knowledge regarding human behavior, and gives me the opportunity to learn in a diverse and intercultural setting. Especially, the thesis, exchange semester, and internship are valuable experiences to take with me into my future career. »
About Romée: After finishing high school, I had my first ''big'' travel adventure and backpacked through Asia. I was fascinated by exploring different cultures and became interested in the influences that culture has on people's behavior. During this trip I promised myself that I will come back once again to the places I had visited, which led me to studying in Thailand for an exchange semester as part of my Bachelor studies. I am passionate about traveling, sports, politics, and love to organize social events.
---
Natália Monteiro Batista
Brazil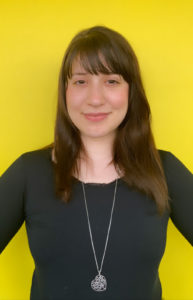 « ICM is the master's programme for those who are eager to get to know the world. I feel like I learn different ways to see life and human relations every day, and being part of ICM has broadened my horizons and self-awareness. I believe I am a much more enriched person since I started studying interculturality. Not only is it a spectacular path in academic terms, but also a life changing experience. »
About Natália: I have a bachelor's in International Relations, and I am absolutely passionate about the field. I love politics, law and international economics. I fell in love with the ICM programme as soon as I got to know it. I am fascinated by the multiple ways of living different cultures endorse.
---
Alice Duc
France and Germany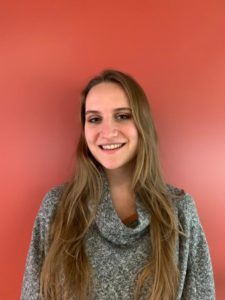 « I've had a dual French and German education since first grade. In 2015, I graduated with a double Bachelor of Arts with a major in French and German Cultural Cooperation. After 3 years of experience in France and Germany, I decided to travel to experience more of the world. For one year, I lived in different areas of the world to work on my professional, linguistic, cultural and personal skills. I traveled in Scotland, the Netherlands, the Australasia region and Japan. Now I'm focusing on improving my intercultural and management skills in order to work as a social manager in an international company in the future. »
---
Shabbana Shama
Bangladesh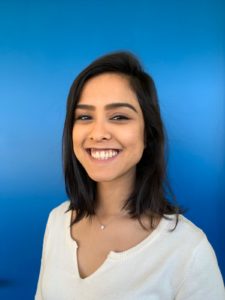 « All my life experiences so far have required intense interpersonal communication skills and have made me realize how diverse and rich the world is with varying perspectives. In order to become a well-rounded person, and to be able to effectively communicate with people from all backgrounds, I decided to pursue the multidisciplinary ICM program. The ICM program has lengthened by dictionary and has given me the vocabulary with which I can now critically address many multifaceted societal issues that surround me on a day to day basis. The professors are brilliant in their teaching methods and have given me many helpful academic research references that I needed in order to further understand and expand my knowledge on the social construction of reality. »
About Shama: I have always wanted to learn as much as I can about the world I am blessed to be living in and as much as I love nature, I equally love the people with whom I've had interactions with. I completed my bachelor's in Malaysia in Public Relations. While studying, I worked as a Student Ambassador in the university all the while doing other part time jobs as a waitress and a bartender. After completing my bachelor's, I moved to Saudi Arabia and worked as an Events Coordinator.
---
Khosro Ghobadi
Iran
« I come from a business background. I have worked in two top world's companies. Since I
was mostly active in marketing and sales a main concern of mine was utilizing a global brand's strategies into efficient applicable tools for target audiences with different social and behavioral cultures. Studying Intercultural Management at the University of Burgundy empowered me to do so. I have gained knowledge in exploring cultural changes and approaching new markets. ICM courses are so fulfilling, and teachers are extremely passionate and knowledgeable that if I could I would take the program again. »
About Khosro: My undergraduate studies cover expository skills in the development of complex linguistic and cultural transactions, and improving strategies in public relations. I have more than four years of experience in creating and executing marketing strategies, and business development. I have lived, studied and worked in Iran, France, Italy, and travelled more in countries in Middle East, Eastern and Western Europe. I am very interested in music, sports, people, and philosophy.
---
---
2018 – 2020
---
---
Tawakalitu Braimah
Ghana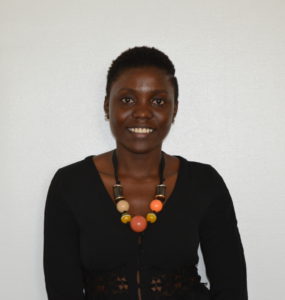 « The ICM program has helped put into perspective, many of hitherto mundane intercultural interactions I have. Now I can put a name to many of the nuances in these encounters and I have a better understanding of why and how people act, think or react the way they do. I am evolving into a more empathetic and accommodating human being and I have this program to thank for it. More importantly, this course brings together some of the coolest ambassadors from different countries across the globe. There is never a dull moment. I am excited to be here! »
About Tawa: Before coming to France I worked as a journalist for eight years. I got to this point where I stopped enjoying what I was doing needed a different purpose. I found this program and I knew from the onset it was just what I need.
---
Melissa Claire Barrera
Philippines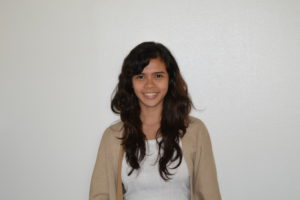 « I've missed the academe and the liberty to explore ideas in a conducive environment, so I immediately grabbed the opportunity for a Master's degree scholarship and chose a program that could help me understand how to be a relevant individual in solving problems caused by cultural differences, and that is ICM. »
About Melissa: After getting a degree in Communication Arts, I was able to do various work—from organizing human rights film events, to field research, and the most recent one was working for the government at the House of Representatives (Congress).
---
Caroline Chettri 
India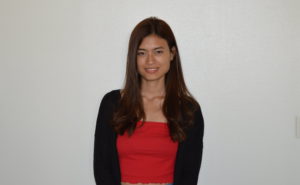 « I was on the lookout of a Master's program where I would learn about different cultures, managing diversity and something more practical. my mind I am doing this because it gives me the opportunity to explore so many different areas like Diversity Management, Business, International Relations, and it allows me to learn different languages ​​as well. »
About Caroline: If you have heard of the infamous « Darjeeling Tea », I was born in the very mountains where it is grown. I did my Bachelors degree in Mass Communication with a major in Journalism. I graduated in 2017 after which I was teaching the piano and did an internship in GQ, India. This is my first time abroad, and I'm enjoying it to the fullest.
---
Aigerim Daribayeva
Kazakhstan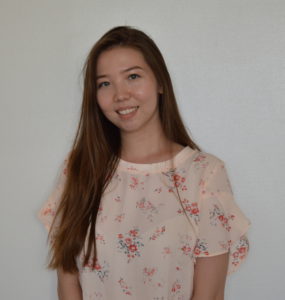 » I am an ICM program because it is one of the most important programs in the world. like that ICM program brings together people with different backgrounds and similar interests. I think it is amazing to have a chance to meet so many nationalities, learn about their cultures and exchange ideas and experiences. »
About Aigerim:  I come from the great steppes of Kazakhstan. I am a foreign language and culture enthusiast with experience in fields such as education, the hospitality industry and medicine. I was a volunteer on major sports events organized by the Olympic Council of Asia and International Skating Union. I have graduated in June 2018 from a university in Cyprus and now I hold a Bachelor of Arts in Tourism Management. My biggest passion is traveling and learning new languages, I can proudly say that I speak Kazakh, Russian, English, Turkish and Czech. My hobbies include playing piano, reading novels having late night chats with my sisters and friends. I am a philanthropist and a blood donor since 2013. Also, I love animals and I have been a vegetarian since 2014. Fun fact: I performed a human autopsy at the age of 19.
---
Stephan Van De Ven
Netherlands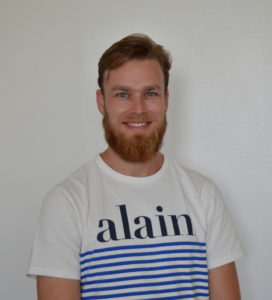 « My passion for training and coaching is what brought me to ICM, additionally, I wanted to study for an extended period in France, the country of my previous Erasmus + exchange, which included a period abroad and internship. I am incredibly grateful. » 
About Stephan:  I was born and raised in the Netherlands. Leading the way to the ICM program I did my education mostly in business and management but also marketing and events. Over time I became very much interested in the training and coaching field. I discovered my passion for training and coaching and wanted to continue with this.
---
Nereya Otieno
United States of America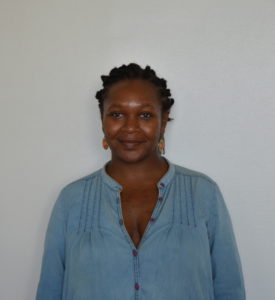 « I found the ICM course appealing because I am curious about the human condition and all the adjectives it demands.
 » I find food and art to be synonymous and I plan on weaving them both in my master's thesis and then, after ICM, weaving them into my profession. « 
About Nereya: I'm originally from California in the US but I have been living elsewhere for about eight years now. I've studied music, cognition and communication and put it into practice through various professions: as a writer, journalist, festival organizer and university guest lecturer.
---
Sara Micacchioni
Italy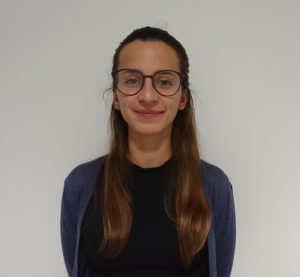 « I chose this course because I felt it was the right moment for me to expand my horizons and get a more far-reaching view on topics that have always interested me such as intercultural communication and businesses in intercultural settings. Moreover, the compulsory semester abroad and the 6-month internship were very much appealing to me from the very beginning. Now that I am here in Dijon, I can say that the most exciting aspect of the program is that you become family with a very international group that represents all continents. »
About Sara: I come from Italy where I obtained my Bachelor degree in Applied Inter-linguistic Communication, but before and after graduation I did quite a bit of traveling, trying to match work and entertainment. I spent many years connecting to people coming from many differences places in the world and carried out a project based on intercultural Learning during my European Voluntary Service. I love backpacking, foreign languages and sport, they are all very essential aspect of my life.
---
Bernice Maune
South Africa

When I first saw the ICM website and its curriculum in detail, I was drawn and compelled to read on and understand the entire program and what it entailed. I was impressed by the depth and the variety of subjects taught, especially the mix of communication, interculturality and business modules. I believe the ICM course is a well-rounded experience that enables students to attain an international and culturally charged perspective of the world. It is engaging, full of opportunities to debate and the exposure to languages such as Chinese and Danish allows one to challenge their language skills set. I have enjoyed meeting people from all over the world, getting accustomed to the French way of life and expanding my thought processes to gain a full understanding of Intercultural Management.
About Bernice: I am a dynamic woman who speaks five languages and has a background in journalism and interests in self-motivation, self-help, and teaching. After spending ten years as a writer and digital editor in South Africa, I felt strongly that I had to grow intellectually and embrace a different career path hence pursuing a Masters in Dijon.
---
---
2017 – 2019
---
---
Alessandra Malgeri
Italy
« What I love about the ICM program is the multiculturality of our group, the helpful and open-minded attitude of both professors and students that makes it a real life experience. I like having a lot of ideas in your studies and you need to be more involved in your studies. Last but not least, the chance to do a foreign exchange and 4-6 months of internship abroad.
About Alessandra: Alessandra graduated with a BA degree in Philosphy from Università degli Studi di Milano, Italy. She went on Erasmus exchange for a year to University of Burgundy during her undergraduate studies. She had a student job in Milan as a sales assistant. She enjoys traveling, reading and watching movies.
---
Aletta Bredewold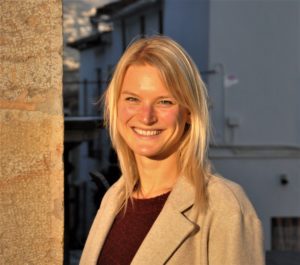 The Netherlands
« I am happy with my enrollment for ICM because of diversity, I think the composition of the program is quite unique. There is a balance between theory and practice. The semester abroad and the internship make the master very interesting. The group is diverse since we come from different parts of the world. It gives an extra dimension to the program and adds value to all we are learning about interculturality. Besides that, it is just so much fun to have such an intercultural group. The program has a lot of subjects related to interculturality. So, whatever career path you would like to focus on, you will learn about it. The program provides you with space in the area you are most interested in. It offers a glimpse of different career paths that you can take in the most intercultural field. Personally, I would like to dive deeper in the immigration and integration part of intercultural practices. « 
About Aletta: Aletta graduated from the University of Arnhem and Nijmegen with a Bachelor's degree in Human Resources Management. She also did Vocational Studies in Social Work. She did internships in Human Resources with Goss International and NXP Semiconductors. She also did an internship for Social Work. From an early age, she worked in a flower nursery as a harvester and eventually became a Supervisor and Human Resources Assistant.
Some of her hobbies include dancing Latin dancing, cooking, sports. She speaks Dutch, Spanish, French, and is currently learning French and Chinese.
Update from November 2019:
Current Position: Project Manager in International Marketing, Communication & Art
---
Maurizio Hein
Germany
« I encountered the area of ​​Intercultural Communications through my bachelor degree. However, I do not know that the classical approaches were so limited. I wanted to develop new perspectives in this area of ​​studies. ICM offers this critical approach by addressing the current issues in economics and society. »
About Maurizio: Maurizio graduated with a Double Degree in Franco-German Studies from the University of Regensburg and University Clemont-Ferrand. He has experience in international HR and project management. Maurizio is a trilingual (German, English, French), intercultural expert with years of international experience. He always works with a solution-oriented approach, to think « out-of-the-box » and to develop creative approaches. He is very passionate about coffee. He also loves cooking and reading books.
---
Meryll Iva Solidum          
The Philippines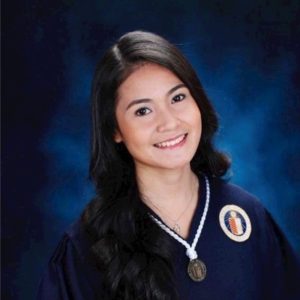 « What I love about ICM is that it focuses on three pillars: business, interculturality and languages. The curriculum is very important in today's highly globalized world. Because of the diverse group of people, the class discussions are rich with different perspectives. I also believe that the projects, exchange and internship is a great opportunity for personal and professional growth. »
About Meryll : Meryll has a Bachelor of Arts degree in European Studies and a minor in History from the Ateneo de Manila University. She graduated with the Best Thesis (Second Place) award and a Certification in German. During her undergraduate studies, she graduated from the University of Passau in Germany.
As a student, she was involved in various NGOs. She was an active member of Kythe-Ateneo, catering to kids with chronic illnesses in public hospitals. She also managed AIESEC's LEGACY Project, for further education of out-of-school youths. In her free time, she loves to travel, go to the beach, dance and read books.
Update from October 2019:
Current Position: B2B Operations in Agriculture / Food production
---
Gulnaz Khamroeva
Russia
« What I like about the program is the diversity of the students. I love that we study different fields as business, culture and languages. I am also looking forward to the exchange programs and internship. ICM also gave me the honor to join conferences, through the SIETAR network, which is a great opportunity to build networks. « 
About Gulnaz: Gulnaz has her bachelor degree in international relations. With the growth of international companies, it is very important to manage a team with a diverse cultural background. Having a degree in international relations and studying interculturality, she is passionate about building her career in international organizations such as the UN or UNESCO.
She is interested in singing and martial arts. She even has brown belt in karate.
Update from December 2019:
Current Position: Tutor in the Education field
---
Julian de los Rios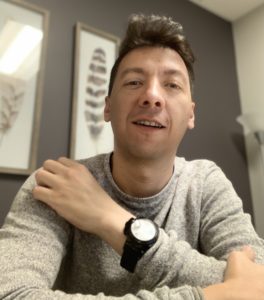 Colombia
« I have always been very interested in understanding the influence of culture in marketing and communication. Steve Jobs once said, « Real marketing is about values » and values ​​are the core of culture, so I found in the ICM program the perfect road to gain a critical approach to culture and experience a world-wide reality while profiting from a multicultural environment and a comprehensive academic program « 
About Julian: Julian has a Bachelor's degree in Marketing and Advertising and a Diploma in Strategic Management and Communications. For the past ten years, he has been performing in strategic roles for different marketing and international positions in the fields of oil and gas. After living and working in the US, he started his own company to offer Latin American students and young professionals the opportunity to interact with different cultures. Julian loves graphic design and is passionate about music, travel and food.
Update from November 2019:
Current Position: Global Development Support to the Global COO
« I support the Global COO with all initiatives related to the global expansion of the business, including the successful launch of new country of operations, new product development of new programs to launch in multiple markets. Development of market analysis, feasibility and risk analysis to enter new markets. Development of standard operating procedures for entering new markets minding the cultural business differences. Engendering Effective pricing formulas based on value equations and cross-cultural analysis and design of communication strategies specially in social media to target multicultural audiences. The Master equipped me with a tool kit of important skills, opened my mind toward the importance of culture and allowed me to approach corporate globalization situations with a holistic vision that encourages me to analyze the markets with intercultural lenses and discover better opportunities and reduce failures and risks when entering and developing negotiations. I believe the master lacked of more emphasis on intercultural marketing, intercultural business management and intercultural negotiations which I have discovered are key elements that new companies are looking in professionals today. »
---
Mary Emmanuelle Ponce
Philippines
« I was drawn to the program because of the race description and how it is a synthesis of business, project management, and multiculturalism. I like that it is an intimate group with people coming from all over the world. It's a great opportunity to exchange ideas with like-minded people, sharing cultures, and at the same time to enjoy Dijon together. « 
About Mary: Mary holds a BA Philosophy and MA MA Candidate in Philosophy. She has more than 7 years of experience in HR, specifically, global staffing and recruitment across different industries such as technology, oil and energy, investment banking, HR consultancy. Her hobbies are traveling, cooking, arts and culture, bar and yoga.
---
Sitong Li
People's Republic of China
« I thing this program because I have always been interested in cultural influences and management, and in an international environment, what is the most effective way to interact with one another. To me, the best part of the program is how international is the environment. Everyone is from a different corner of the world, and we are bringing different things to the table. The conversation is never going away, and you're learning things while just talking to your peers. While studying intercultural management, you are also surrounded by multiculturality. « 
About Sitong: Sitong studied linguistics for her bachelor's degree. After that, she decided to move to Dijon to complete this Intercultural Management master's program.
Update from October 2019:
Current Position: Market Analyst
« I work according to clients' requests studying markets of diverse sectors in many different countries. I work mainly with quantitative questionnaire data collected from consumers directly to answer clients questions. The program at ICM helped me to flexibly investigate different markets for different industries and always remember one thing when trying to understand consumers: never imagine others think like me. This helps me to put myself in other peoples shoes and deliver the most object result to our clients. »
---
Viviana Robayo
Colombia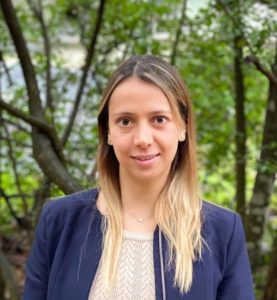 « After completing my bachelor's degree in business administration and working for seven years. I really believe in the Bern Geropp Diagram statement « Out of your comfort zone is where magic happens ». I was looking forward to living a new experience and sharpening my personal and management skills. I think ICM was the best opportunity I had. Studying with 15 different students with different perspectives, learning 2 more languages, getting deeper knowledge about culture and sharpening my management skills was the perfect package I was looking for. « 
About Viviana: Viviana has a Bachelor in Business Administration. She successfully completed an MITx Course in Entrepreneurship and a CornellX course for Introduction for Global Hospitality Management (Online Learning Initiatives).
Viviana worked for 7 years in the Marketing Department at Bayer in Bogotá, Colombia. She started as Consumer Health Marketing Intern. She worked as Marketing Assistant Manager and Marketing Manager for the Andean Region.
I love to learn and read about different cultures while I get lost in new places I enjoy active sports, watching movies and trying new food as well.
---
Joshua Dogbey
Ghana
"My admission into the ICM programme came in line as the one-stop shop for my educational aspirations. I love the fact that in ICM, we study many languages and pursue a variety of other courses on the module. In ICM Dijon, we are trained to have more competitive advantage and be innovative at establishing our own businesses. I am excited that ICM will help me attain fluency in French and Japanese languages as well as enhance my knowledge in effectively managing intergroup dialogues, as I plan to work in an international organization working in the sector of peace building after I graduate."
About Joshua: Joshua graduated with Bachelor of Arts Degree in Political Science with Linguistics from the University of Ghana, Legon in the year 2015. He joined the United Nations Development Programme (UNDP) in Ghana thereafter to work as Project Assistant in the field of peace building, until he left Ghana for further studies in September 2017. During his period of work at UNDP, he interacted with a number of professionals who could communicate very well in many languages including, French and English. These multilinguals emphasized how the language factor pushed their career forward. His interests in studying a number of international languages and pursuing a master's degree increased after his work experience.
Update from February 2020:
Current Position: Customer Care Specialist in Information and Communications Technology
---
Madina Akhmetova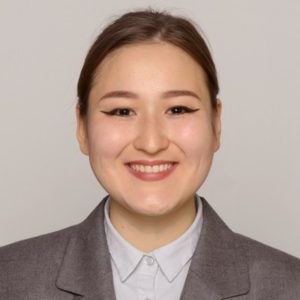 Kazakhstan
"I aspire to work in an international sphere. ICM offers a great opportunity to start a career in this field, providing a wide range of courses that will be helpful. ICM not only gives the opportunity to acquire knowledge, but also the opportunity to meet with real professionals and learn about their jobs and gain practical skills."
About Madina: Madina graduated with a BA in International Law from Karaganda State University named after academician E.A. Buketov. Madina has done an internship with the Ministry for Investments and Development as an assistant at the Foreign Economic Cooperation Department. She also had an internship in a private law firm.
Madina enjoys reading and travelling. She is interested in discovering new places, cultures and food. Madina is also keen on sports, she likes dancing and doing yoga.
---
Francesca Bozzao
Italy
"I enrolled in ICM in 2017. This programme really gives great opportunities. Academically, the course covers a wide range of stimulating and challenging subjects. Professionally, the internship gives the chance to gain practical experience in the workplace. From a personal point of view, this is simply the greatest opportunity to broaden horizons and to experience life in a truly multicultural team."
About Francesca: Francesca holds a BA in Interlingual Applied Communication from the University of Trieste, Italy. She has worked as an administrative assistant in a language school, assistant manager in a translation agency, Italian teacher, and translator.
Update from November 2019:
Current Position: Mobility Advisor in Global mobility and relocation
---
Nestan Talakhadze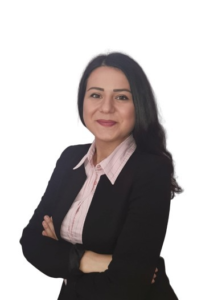 Georgia
« I chose this program due to the fact that I am interested in intercultural communications and management. I enjoy working in an international team and sharing knowledge with people from different cultures. I think that this is a program which combines various fields such as languages, culture, management, interpersonal communications. This kind of combination makes this program unique and lets me focus on the things that are, on the one hand, extremely interesting and, on the other hand, significantly helpful in furthering my career goals. »
About Nestan: Nesi graduated from Tbilisi State University in Tbilisi, Georgia with a Bachelor's degree in International Relations. She was involved in a lot of projects and workshops during her studies in her home country. Meanwhile, she was learning languages, specifically, English, Russian, Spanish, French. She attended an intensive Spanish language course in Malaga, Spain for 2 months. Now she is a first-year Master student of Intercultural Management in Dijon, France.
Nesi was a probationer at the Ministry of Foreign Affairs in Tbilisi during the third year of her undergraduate studies. She was an assistant in International Association for the Evaluation of Educational Achievement. She also worked at the Election Administration of Georgia in the position of secretary.
Nesi loves traveling and enjoys learning new languages. She is also keen on hiking and mountain climbing. Photography is one of her hobbies as well.
---
2016 – 2018
---
---
Name: Sina T.
Germany
Previous studies/experience: International business and management studies & working in marketing field
Current career plan: Work in intercultural diversity management
 It's very enriching and fun to be part of such a truly international group; I can expand on my previous experiences and learn from everyone's diverse backgrounds. We are gaining valuable in depth knowledge and practical skills to work in intercultural management and related fields – for example through leading our own intercultural workshops, project work or debating complex issues about managing diversity. I'm looking forward to my exchange to Helsinki and the practical semester in the 2nd year.
Update from October 2019:
Current Position: Customer Support Specialist in the financial sector
« My job requires excellent communication and conflict resolution skills, which ICM helped me build through theory and practice. Understanding the (business) culture of both my home country and my new home helps me navigate not just the day to day (work) life. I can anticipate intercultural issues and facilitate understanding and solutions between the company and its clients as well as in my own private life. »
---
Antonella Santi
Italy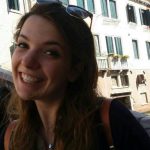 Future career plans: Work in intercultural field as a mediator, trainer or project manager
I enrolled in this course in 2016 and belong to the second generation of ICM students. This master's has given me the opportunity to be confronted daily with perspectives that are different from mine, therefore enriching my vision of the world. This process has been possible thanks to both my fellow ICM students and the wide array of subjects that is presented in this course. Having a background mainly in languages and linguistics, I feel that I have acquired not only knowledge but more importantly skills both in the interculturality and management fields. This master's program is adapted to people who are open-minded, curious and flexible and who already have experience in working in an international team and/or living abroad. ICM can be challenging at times, but for me it was worth it.
Update from November 2019:
Current Position: HR Project Manager
« I am currently working as a project manager in Human Resources in Philips. The program trained me to navigate the diversity and challenges of a big corporate environment and equipped me with a flexible can-do mentality and very good communication skills. »
---
Rakesh Dumaru
Nepal
Previous studies: Bachelor's in Sociology (Université de Nantes, France) and Bachelor's (2nd year) in English Literature (St Xavier's College, Nepal). I've been doing my studies in France since 2010.
After acquiring different work experiences and also travel experiences, I've decided to choose this master's in intercultural management which suits my career plan. This course provides a good opportunity for everyone who is interested in working abroad with people from different cultures in the management field (HR/project management).
Something which I've found very interesting in this master's is that you do not only get to study and work with students from various countries with professional work experiences but it also allows you to understand the importance of having knowledge about the presence of cultures in the professional domain and how they are handled. It's more than just about cultures as you'll see, this master's course is well designed to guide you to your career path.
Looking forward to the exchange program in Tokyo in the 3rd semester.
---
Valentina Boskovic
Serbia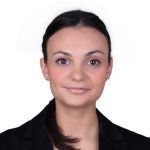 I'm a first-year ICM student. I'm 28 years old and I come from Belgrade, Serbia. I earned my BAs in English Language and Literature (University of Belgrade) and Engineering Management (Singidunum University in Belgrade). I previously worked in Emirates Airline, the UAE, for 3 years, and that's where my desire to study Interculaturality stems from. I have also worked in the hospitality sector, marketing & sales, and I've been teaching English to different second language learners for the past 2 years. I'm interested in how important a strong corporate culture is when dealing with a multicultural working environment and how to handle it. With this master's program, I aim to broaden my knowledge and gain new insights in order to be able to successfully manage and inspire thriving intercultural environments.
What I think of ICM: I would describe it as a challenging and rewarding experience. As intercultural communication teaches us, we all have different perceptions of what education should be like and what I like about ICM is that it allows you plenty of liberty to further research into your area of interest, to learn to study and live 'French way' and to excel in group work and different fields related to the subject.
Update from October 2019:
Current Position: Intercultural Trainer Recruiter
« I was scouted on LinkedIn thanks to the field of my Master's, so the degree to which it helped my current work position is great. In my current job, the knowledge acquired during my Master's allows me to assess candidate's suitability and knowledge to deliver this type of training, as well as to find and develop the best talent in a given location. »
---
Daria Plotkina
Russia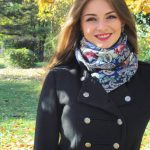 Previous experience: Bachelor's degree in international relations, working as a translator and a journalist
Career plan: working in the sphere of geopolitical risk management.
ICM is a perfect opportunity to meet people from all over the world, get to know each other's cultures and develop truly priceless skills necessary for working in any international team.
---
Monika A.
Germany
Previous studies: Bachelor's in Comparative European Ethnology
Career plan: Project Manager in an international organisation
What I think of ICM:
ICM offers students the opportunity to study with many international students and experience in France, not just in daily life, but also within an university environment. In this master's, I learned more about intercultural encounters, project work as well as management techniques and therefore, this program helped me to prepare for my future career plans.
---
Bingyu Lai
People's Republic of China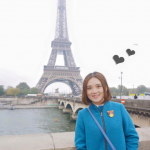 Previous studies: Bachelor's degree in English interpretation
Previous experience: Attended most of the representative Model United Nations conferences held in Asia and chaired some of them. Volunteered in an orphanage and kindergarten in Nepal.
Career plan: Aspiring to work at organizations like UNICEF
ICM to me: It offers me a chance which I appreciate much to meet different friends from every possible corner around the world and through whom I am able to get access to interculturality studies in a truly intercultural environment.
The exchange program offered in Tokyo, Japan and Helsinki, Finland is a highlight of the course, through which we can travel to different places and expand our intercultural horizon.
Update from February 2020:
Current Position: Program Officer in the field of Environmental Protection
« I'm working as program officer at Global Environmental Institute based in Beijing, China, coordinating environmental protection projects in Southeast Asia and Africa. Through ICM, I was exposed to multicultural environment for two years with better cultural awareness and sensitiveness that I managed to take two internships with UN offices. Also, I got the chance to exchange in Japan, when I was able to improve my Japanese language and passed a crucial language test, which benefited me with an edge that I ended up getting a job in an international organization. »
---
Daniel
People's Republic of China
Previous studies: Translation and second language education
Previous international experience: Internship in Spain and working holiday in New Zealand
What I think of ICM:
ICM offers a truly international learning experience even if it is located in a small but pretty French city. The programme emphasises academics and also pragmatism—we have to organise various activities, seminars, workshops, etc. I simply indulge myself in my studies in Dijon!
---
Andrew Stow
United Kingdom
Previous studies/experience: I have a BA in History; 5+ years in academic publishing and editing. I worked for 5 years in Japan in an office of roughly equal numbers of Japanese and non-Japanese staff. There, I became interested in various aspects of intercultural communication, and how intercultural teams can be effectively managed to meet a range of goals and maintain employees' job satisfaction and motivation.
Career plan: I'm hoping to return to Japan and work in consultancy/HR management to help multinational companies
Update from March 2020:
Current Position: Trainer/ Consultant
---
Kyle Martin
United States of America
Previous studies/experience: BA in Teaching English as a Second language
Career plan: I hope to continue research in Intercultural Studies after the completion of this program.
The ICM program is enlightening and the students are truly international. The program offers a diverse mix of topics and teachers that I have found stimulating and challenging. I look forward to my remaining time in Dijon and studying in Helsinki in the fall.
---
Olena Kocharyan
Ukraine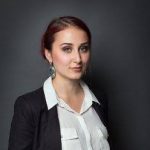 Previous studies: Bachelor's in Applied Foreign Languages (English-Russian)
I was born in Ukraine in a Ukrainian-Armenian family and at the age of 13 I moved to France. I have had experience of intercultural exchanges since my childhood and during my bachelor's I had the chance to spend 1 year in Canada. I realized how hard I wanted to work in the intercultural field in this globalized world. ICM master's program gives me a great opportunity to study 'interculturality', develop my intercultural competence and study management at the same time with great people from around the world. My future project is to build an interesting and exciting international Human Resources career path because of the great variety of languages, cultures, human connections and locations I want to engage in.
---
Anna Abdykerimova
Russia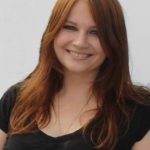 I am originally from Moscow, however, for the last three years I have lived abroad. I participated in my first exchange program in 2010 when I went to Paris for 1 semester, where I studied management and political sciences. I graduated from the Moscow State University in 2012 with a master's in management, and worked for 2 years as a PR manager with international and local clients. At the same time, I was interested in languages, so I organised several conversation clubs. My interest in international exchange increased over time, and I moved to Beijing where I taught English and organised English-speaking events. I completed my TEFL certification, and moved the following year to continue teaching in Shanghai, while also taking on responsibilities within the company to train new foreign employees. This inspired me to continue my education, and enroll in my current studies. The ICM program helps me to look at management from an EU perspective, moreover it encourages me to consider things in a global way. I am working to expand my intercultural and management competencies, and broaden my knowledge about different cultures every day.
Plans for the future: I am interested in continuing to work with expats in an international team on a new professional level.
---
---
2015 – 2017
---
---
Jessica Febvre
France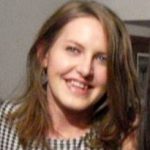 I enrolled for the ICM study program in 2015. I was part of the first generation of ICM students. In Dijon, we formed an awesome multinational group. We then all moved to Helsinki to complete our second year.
Previously, I had a master's in anglophone culture and literature. The focus of my first master's was "The sense of alienation in contemporary American literature". Back then, I was already studying North American culture through its literature and got even more interested in the impact of the 9/11 attacks on the forms and content of American literature.
In parallel with my thesis writing, I was a French Teaching Associate in Brown University, Rhode Island. In Brown, I met incredible and bright people, which motivated my career change towards a more global, team-oriented career plan.
In the course of 2017, I expect to do an internship in Human Resources, more specifically as a global mobility manager. As the ICM program offers a wide range of career opportunities, I also consider working as a project manager or in internal communication in a multinational organization.
multicultural teams to achieve a productive working environment, even when employees/team members may hold vastly different conceptions of hierarchies, power distances, and their own position within the team.
---
Alice Nitsch
Germany
P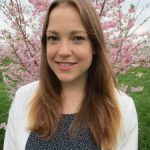 revious studies: Bachelor's in Slavic Studies and Communication Science
Previous experience: Internships in the field of journalism and marketing (PR and social media) in international and local companies. Voluntary work as member and board member of AEGEE-Bamberg (NGO).
Career plan: Communication specialist in an intercultural/international environment
Working, discussing, living, and having fun with young people from different cultures, inside and outside classes, is exactly what prepares you as an ICM student to become a very good Intercultural Manager. The ICM master's program is a perfect package of intercultural and international experience in both theory and practice. It gives me the perfect opportunity to study for an international master's which A) is truly international since the students are from different countries/cultures, B) offers experience abroad with doing an exchange semester, and C) provides working experience with the internship which takes place in the fourth semester (which we again can do abroad). What a chance!
---
Lucie Koch
Switzerland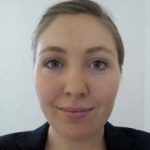 I'm 23. Although I am of Swiss nationality, I was born, raised and educated in France. Prior to ICM, I completed an LEA (Applied Foreign Languages) bachelor's at the University of Burgundy in Dijon, as well as in the University of Durham in the UK thanks to a one-year Erasmus+ mobility. The ICM master's programme has been very enriching, especially thanks to its semester abroad and the diversity of the students.
---
Marine Dudoit
France

« I wanted to study intercultural management and it was the first master in France that existed truly about interculturality ans that was from a public uni and not a business school. »
Update from November 2019:
Current position: Associate Sales Consultant in International Recruitment
« The master helped me in giving me a more theoretical framework to interculturality. It shaped me also in terms of research methodology and deepened my cultural awareness. Although it is something I apply personally in my daily job with candidates and colleagues, at the company level it is still something I am trying to apply and to combine while advancing in my career. There is not one way to work with interculturality. »
---
Sona Yeghiazaryan
Armenia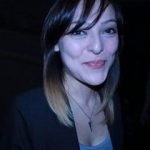 I am from Yerevan the capital city of Armenia.  I was lucky to be one of the first ICM students. In 2012 I got my BA in Linguistics, Russian Language. Since 2011 I have been a member of youth NGO AEGEE-Yerevan. I was elected twice as board member: financial manager and President. My membership gave me an opportunity to travel and meet people from different countries and I fell in love with different cultures. When I read the ICM description I had no doubts that I should apply.  This course is a great mixture of cultural studies and management, exchange semester gives an opportunity to travel and experience the culture (Finnish in my case) we studied in Dijon. The multi-ethnic group is already a great experience of cultural varieties. Being from different countries and having different cultural backgrounds gives students an opportunity to learn from each other and share the knowledge they already have.
ICM gives a wide choice of career opportunities and this flexibility is what I like. After my studies I plan to be back home and work as an intercultural youth trainer. That will give me the opportunity to raise awareness about other cultures, share my knowledge and experience nationalism, stereotypes and prejudices that might exist. Youth is the future of every country and working with them is what I plan to do.
---